Privacy
De Bakker Ideas, owner of Euro Special Note ("us", "we", or "our") operates https://www.eurospecialnote.eu (the "Site"). This page informs you of our policies regarding the collection, use and disclosure of Personal Information we receive from users of the Site.
We use your Personal Information only for providing and improving the Site. By using the Site, you agree to the collection and use of information in accordance with this policy.

Information Collection And Use
While using our Site, we may ask you to provide us with certain personally identifiable information that can be used to contact or identify you. Personally identifiable information may include:
- Your name
- Address details
- Phone number
- E-mailaddress

Log Data
Like many site operators, we collect information that your browser sends whenever you visit our Site ("Log Data"). This Log Data may include information such as your computer's Internet Protocol ("IP") address, browser type, browser version, the pages of our Site that you visit, the time and date of your visit, the time spent on those pages and other statistics.
In addition, we may use third party services such as Google Analytics that collect, monitor and analyze this.

Minors
Our website and/or service has not the intention to collect personal data about website visitors below the age of 16. Children may submit their personal data only if their parents or guardians have given their consent. We can't check if a visitor is older than 16. That's why we advice parents to be involved in the online activities of their children, to avoid data collection about your children without your consent. If you are convinced that we have collected personal data of a minor without consent, you can contact us at privacy@eurospecialnote.eu . We will remove this data.

Purposes of data processing
We use your data for the following purposes:
- The processing of your payment
- To send the e-mail newsletter 
- To contact you by phone or e-mail when necessary to provide our service
- To give you the option to create an account 
- To ship products to your address

Grounds for processing
We process data because that is necessary to perform an agreement, for instance because the processing is necessary to provide our services. We also process data because we are required to do so by law. Certain legislation obligates us to retain data for a specific period. The Algemene wet inzake rijksbelasting (State Taxes Act), for instance, obligates as to retain payment data for a period of seven years for the Tax Administration. After that period the data is anonymized.

Retaining of data
We aim to retain personal data only as long as necessary. An exception applies if the law prescribes that we must retain certain data for a longer period. With regard to payment data, for instance, the Algemene wet inzake rijksbelasting (State Taxes Act) obligates us to retain those data for a period of seven years for the Tax Administration.

Automated decision making
We don't make decisions automated about issues which can have big implications for persons. It's about decisions which are made by computer programs or -systems, without any influence of a person (i.e. employee). 

Sharing of data
We don't sell your personal data to third parties. When processing your personal data, we only use third parties if necessary, that are provided with your data. If possible, we obligate those third parties to act as processors. This means that we determine the purpose and means of the processing and that the processor may handle your data only in accordance with our instructions and our security and other standards. We record those agreements with each processor in a data processing agreement.

Cookies
We use cookies and similar techniques ("cookies") on our website. Cookies are files with small amount of data, which may include an anonymous unique identifier. Cookies are sent to your browser from a web site and stored on your computer's hard drive.
Like many sites, we use "cookies" to collect information. You can instruct your browser to refuse all cookies or to indicate when a cookie is being sent. However, if you do not accept cookies, you may not be able to use some portions of our Site.
More information on cookies, the specific type of cookies that we use and how you can control those cookies is provided in our Cookie Policy.

Your rights as a data subject
You have the right to inspect, rectify, erase or transmit your personal data. You also have the right to limit or to object to the processing. Finally, please note that you may file a complaint with the Autoriteit Persoonsgegevens (Dutch Data Protection Authority).
You may send us a request to exercise your rights at any time. You may do so by sending an email to privacy@eurospecialnote.eu . Please specify in your request, insofar as possible, to which personal data your request relates and which right you wish to exercise, and provide evidence to demonstrate that you are the owner of those personal data. We aim to respond to your request within a period of one month.

Data security
We make every effort to optimally secure the personal data. We do so by taking state-of-the-art organisational and technical security measures aimed at preventing unauthorised access to the data and alteration, disclosure or loss of the data. If you want to inform us about an indication of a possible data breach, contact us at privacy@eurospecialnote.eu 

Changes to this Privacy Policy
This Privacy Policy is effective as of date and will remain in effect except with respect to any changes in its provisions in the future, which will be in effect immediately after being posted on this page.
We reserve the right to update or change our Privacy Policy at any time and you should check this Privacy Policy periodically. Your continued use of the Service after we post any modifications to the Privacy Policy on this page will constitute your acknowledgment of the modifications and your consent to abide and be bound by the modified Privacy Policy.
If we make any material changes to this Privacy Policy, we will inform you accordingly, for instance by publishing an announcement on our website, by email or by requesting your consent again.

Contact
Euro Special Note
De Bakker Ideas
Trasmolenlaan 12
3447 GZ Woerden
www.eurospecialnote.eu

Phone number: +31 302691363
E-mail: privacy@eurospecialnote.eu
KvK:  02080673
BTW-nr: NL1100.72.030.B01
Questions or complaints regarding privacy may be sent to privacy@eurospecialnote.eu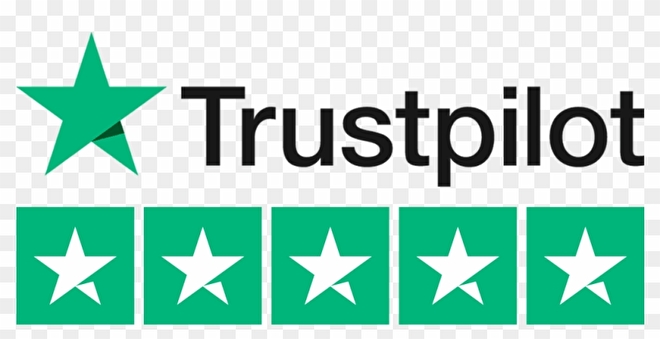 Reviews:

Sehr sammelwürdig, behalte diese Scheine im Auge!
4 Euro Scheine bestellt und schnell und gut verpackt erhalten. Schöne Noten, gute Ergänzung zu den anderen angebotenen Noten, sehr Sammlerwert!

Als Sammler der 0-Euro-Banknoten ...
Als Sammler der 0-Euro-Banknoten landete zufällig dieser und alle 4 bestellten auf. Nach Hause kommen diese unter UV und effektiv, sie sind sehr erstaunlich, sehr schöne Details und bunt, süß! Alles ist gut gelaufen und schmeckt nach mehr.

Schöne Scheine
Schöne Scheine, ordentlich gesendet